Local Recovery Through
Community Strength
My Main Street is a $23.25-million investment by the Government of Canada through the Federal Economic Development Agency for Southern Ontario to help drive business to local communities in the aftermath of COVID-19. Targeted non-repayable contributions and programs will be provided across southern Ontario starting in the Fall of 2021.
Support
Local Businesses
Support for new and existing businesses through funding for main street ambassadors, direct business non-repayable contributions, market research and business support programs.
Revitalizing
Communities
Support for local community projects, including events, main street enhancements and activities designed to draw visitors and increase local vibrancy.
APPLICATIONS LAUNCH FALL 2021
Sign up to receive more information about who can apply and what you'll need to know.
Partners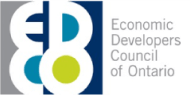 My Main Street funded by: